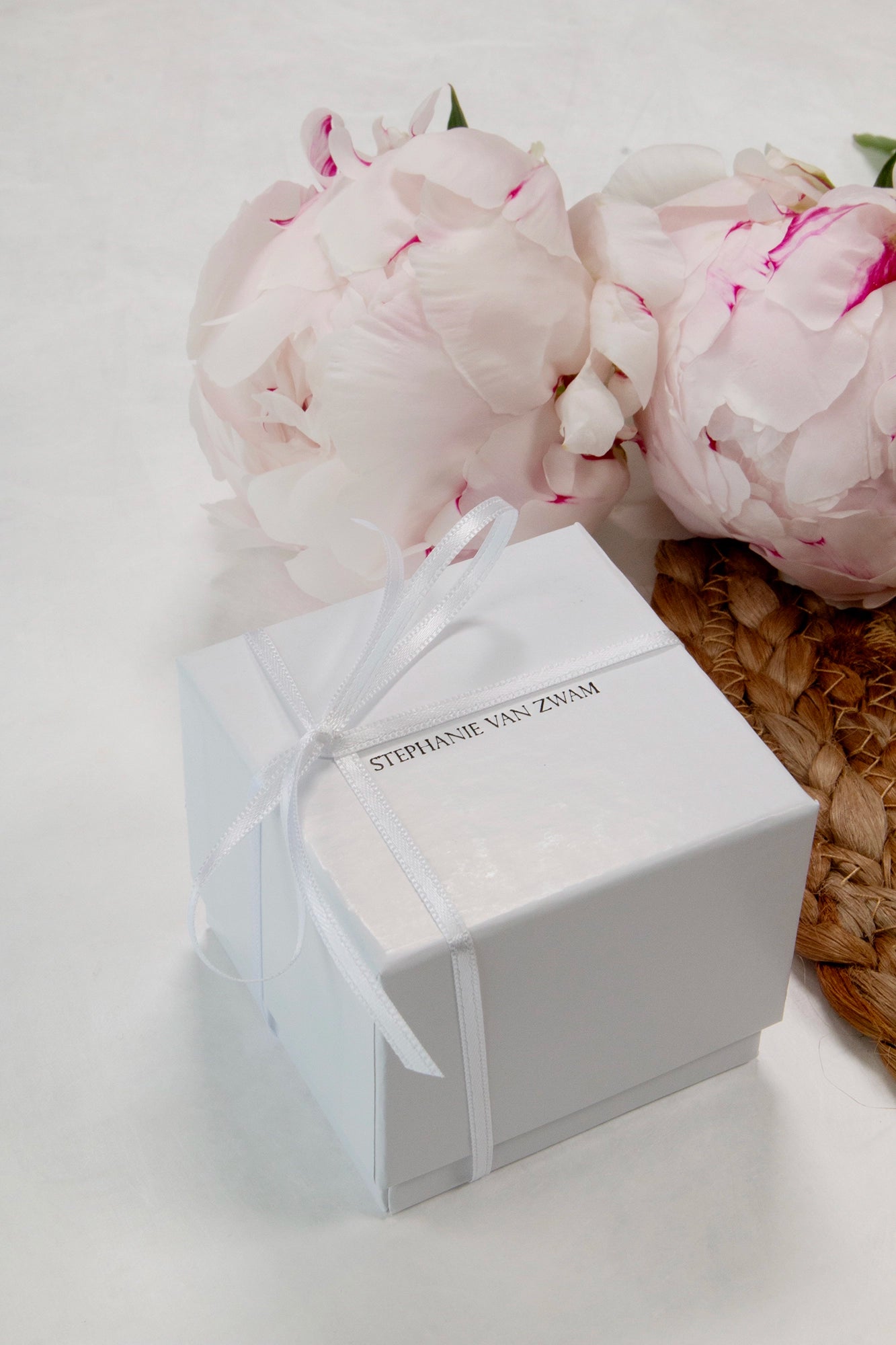 SHIPPING AND RETURNS
​
The following is some information regarding our Shipping policies.
Please note that all shipping timeframes below are estimates and that actual shipping times may vary depending on Swiss Post or any other shipping company responsible for delivering your package. We will always provide you with a tracking number so that you can track the progress of your package at all times.
Any additional costs incurred once the item arrives at its destination, including but not limited to customs taxes, are the responsibility of the customer.
​
Shipping Policy 
STEPHANIE VAN ZWAM delivers to Switzerland and worldwide, except for P.O. boxes. Most of our pieces are made to order so an order time of 6-8 weeks should be considered.
Shipment and delivery are normally handled by DHL Express, with signature delivery, at the address indicated by the buyer when placing his/her order.
STEPHANIE VAN ZWAM are not liable for any delays in service or expected orders due to events beyond our control caused by outsourced services.
You will be notified once your order has been dispatched along with a tracking number and with an estimated delivery date.
If you need more details, please write an email at s@stephanievanzwam.com.
​
Return & Exchange Policy
Made to Order and Altered jewellery are not eligible for returns or exchanges, as they have been specifically made for you.
Bespoke rings and jewellery cannot be returned. Once you commit to going ahead with your commission your deposit is non-refundable as we buy the materials specifically for each commission and they cannot be used for any other order.
If your jewellery is faulty, you must email us at s@stephanievanzwam.com within a reasonable time scale of noticing the faults and in any case, within 2 years from the day of receiving the item. This is in compliance with the 2 years warranty on faulty items prescribed by the Consumer Protection Laws in Switzerland.
Upon close inspection, faulty items will be exchanged or repaired at no cost or refunded in last instance. This will be dealt with on a case by case basis. 
Please note rhodium plating fading is not considered a fault and we will not refund for this. We do offer a re-plating or polishing service; email s@stephanievanzwam.com to discuss pricing. Please note, the warranty does not cover damage arisen from normal wear and tear, accidents or misuse. 
As described above, in case of a return of a faulty item STEPHANIE VAN ZWAM will reimburse the buyer as quickly as possible with the relevant amount, after deduction of potential promotions, coupons, reductions or sale advantages that may have been obtained at the time of purchase.
For items which are not bespoke, STEPHANIE VAN ZWAM cancellation of the order will not be allowed if non-faulty products are returned used, damaged or generally in a condition which does not allow them to be sold, and/or without their packaging or label. In such cases, no reimbursement will be provided by STEPHANIE VAN ZWAM. 
When returning a product, the buyer must follow the following procedure:
- Contact us: s@stephanievanzwam.com, stating whether you require a refund, with your order number and a brief explanation. We will send you the relevant shipping address and details.
- Wrap the product with original packaging securely and place it in a parcel. 
- Send it by signature parcel. It is important to retain the certificate of postage in order to be able to track the parcel.